Have obligations during the day that have stopped you in the past from attending a vocational school? Interested in attending a vocational school during evenings, on the weekend and/or online? Did you know that 33% of students took evening classes and 12% of students took classes on the weekend, in 2012? The total amount of students that took some classes either in the evening, on the weekend and/or online was 63%, according to the National Center for Education Statistics. Vocational schools understand this trend and offer many of their programs on evenings, weekends and/or online.
Do online classes better fit your schedule? There are many benefits to taking online classes, which include no commute, lower cost, more comfort, less distractions, a flexible schedule and convenience. Mildred Elley offers the same quality instruction on evening and weekends as their classes do during the day.
Benefits of Evening & Weekend Classes
There are many benefits for students that take evening and weekend classes. Evening classes allow students to work during the day or care for a family member. Maybe you are a night owl and do better work in the evening. Going to classes in the evening will allow you to study during the day. Some of your classmates may already have a job you are looking for and will make great opportunities to network. Taking evening classes means smaller classes sizes, more attention from the instructor and the same quality instruction as day classes.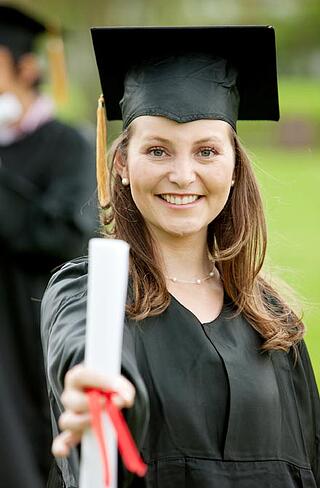 Time to Work – Working during the day is important to pay the bills but what if you want to advance in your career or find a better job? If you work during the day and want to further your career, evening and weekend classes may be right for you. Working during the day helps you pay your bills and evening and weekend classes help you advance your career.
Time to Take Care of a Family Member – If you are the primary care giver to children or an older parent, taking evening and weekend classes will give you time to take care of that family member.
Made for Night Owls – If you are not much of a morning person, evening classes may fit your schedule. You may get to sleep in since you are not taking an 8 a.m. class.
More Time to Study – Studying during the day, before your evening class, gives you more time to study. Plus, what you study will stay fresh in your mind while attending your evening classes. Studying late at night, fueled by caffeine is not healthy nor is it a good study habit.
Better Retention – Some vocational school students find that they are more apt to retain class material in the evening and better able to process and absorb information. If you retain class materials better during the evening, then evening classes may be right for you.
Better Concentration – Some people don't do their best thinking first thing in the morning, and their minds are most alert later in the evening. Vocational students are not strangers to late nights. If you are a night owl or learn better in the evening, then classes during the evening at a vocational school may be right for you.
Relationships with Peers – Create bonds with fellow classmates as you share common experiences with evening and weekend students who also cannot afford the time to attend a vocational school during the day. Smaller class sizes during evening courses allows you to get closer with classmates and create life-long friendships.
Network with Other Students – Older adults tend to take evening and weekend classes and they may have more life experience. Many evening students may be getting a refresher and already work in the field in which you are interested. Getting to network with fellow students that may already work at an organization can help you get a job after graduation.
Smaller Class Sizes – Evening classes are usually smaller than day classes, meaning you will get more attention from the instructor and have more in-depth classroom discussions. This will give you a better chance to get all of your questions answered.
Same Quality – At Mildred Elley, you get the same quality instruction and features during the evening and on the weekend as are offered during the day. Mildred Elley instructors understand that many students have other obligations, which should not prevent them from getting the same quality instruction as the students that can attend during the day.
Benefits of Online Classes
There are many benefits to taking online classes, which include no commute, lower cost, more comfort, less distractions, a flexible schedule and convenience.
No Commute – The online student saves time by working from home instead of commuting each way to an on-campus program. No sitting in your car waiting in traffic, just pull up a comfortable chair to your computer and start learning.
Lower Cost – you don't have to pay for parking or gas, and save money without the commute. You can also eat meals at home instead of on the go and save even more money.
More Comfort – You can sit on your couch and take online classes.
Less Distractions - You can set up your work space to help you concentrate better without all the noise of the classroom.
Flexible Schedule – many online classes are self-paced, so you can complete them on your schedule, whether day, evening or on the weekend.
Convenience – instructors are available 24 hours a day through email, so anytime you have a question you can just send your instructor an email and they can get back to you as soon as they are available.
Mildred Elley offers evening and weekend programs to help students that may have other obligations during the day. The Pittsfield campus does not offer weekend classes at this time. The evening and weekend programs prepare students for entry-level positions in business management, medical assisting, practical nursing, paralegal studies, information technology, and massage therapy.
Whether you want to learn at your own pace, or be led by a school instructor in an online environment, Mildred Elley can help you fit an education into your busy lifestyle. Mildred Elley's online classes are taught live, in an interactive online environment, where you'll be able to see and speak to your course instructor. Online classes will include weekly assignments, and even classmate interactions on the eLearn platform.